Saudi Arabia, Oman sign 13 MoUs for Joint Work in Promising Economic Sectors
Tuesday 03/05/1443 – 07/12/2021, SPA-- Muscat, Jumada I 3, 1443-Dec 7. 2021, SPA-- On the sidelines of the visit of HRH Prince Mohammed bin Salman, Crown Prince, Deputy Prime Minister and Minister of Defense, to Oman, and as an embodiment of the developing economic relations, a number of Saudi leading companies and a number of companies owned by the Oman Investment Authority (OIA) and the private sector have signed 13 memorandums of understanding (MoUs) with an investment value of thirty $30 billion.
These MoUs aim to enhance investments and joint work in specific projects within the promising economic sectors and to embody the vision of the leaderships of the two brotherly countries towards enhancing mutual investments in areas of common interest, including energy, renewable energy, health care, pharmaceutical industries, real estate development, tourism, as well as petrochemicals. It also includes manufacturing industries, food and agriculture industries, transportation and logistics, information technology and financial technology, in addition to a number of qualitative investments in the Duqm region.
HE Minister of Investment Eng. Khalid bin Abdulaziz Al-Falih, said on this occasion: "The Kingdom of Saudi Arabia and the Sultanate of Oman are full of promising investment opportunities that provide a fertile ground for the establishment of various investment partnerships between the Saudi and Omani business sectors."
He clarified that the signing of MoUs will enhance investments in a number of fields, which will be reflected in the development of services and the achievement of the aspirations of the Kingdom's Vision 2030 and Oman's Vision 2040.
He stressed that these MoUs will contribute to strengthening the relations between the two brotherly countries, by supporting mutual investment relations, developing available investment opportunities as well as achieving economic integration between the two brotherly countries.
The signing of the MoUs comes as a result of the joint work of the two sides, represented by the Saudi Ministry of Investment, and Oman's Ministry of Commerce, Industry and Investment Promotion, and the Oman Investment Authority.
The MOUs aims to enhance investment between Saudi Arabia and Oman and explore the opportunities available for partnerships in the fields of a common interest between the two brotherly countries, which will, in return, boost the unwavering efforts aiming at achieving bilateral integration and cooperation.
Explore More News
Keep up-to-date with our latest News here.
Explore All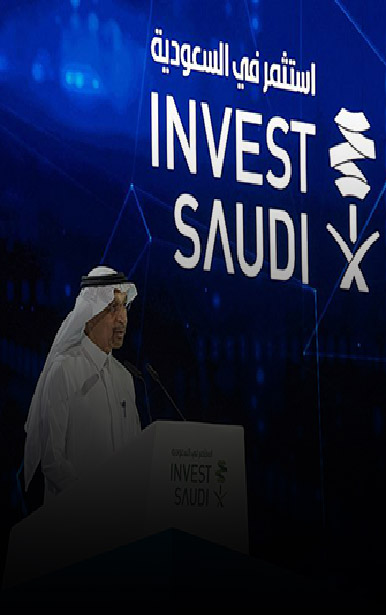 Minister of Investment welcomes French Minister of Foreign Trade and Economic Attractiveness
Minister of Investment welcomes French Minister of Foreign Trade and Economic Attractiveness
Know More
MISA concludes its Participation in Enlit Europe
MISA concludes its Participation in Enlit Europe
Know More