GROWTH IN SAUDI FOREIGN INVESTOR LICENSES ACCELERATES IN Q2 2021 AS FDI MOMENTUM BUILDS
The Ministry of Investment of Saudi Arabia (MISA) granted 575 new foreign investor licenses during Summer 2021, marking a record-breaking high for the third consecutive quarter.
Licenses granted have increased by 20.3% from the previous quarter, demomstrating the continued interest and appetitie of global investors for the unique opportunities in Saudi Arabia, as a result of the economic transformation underway through Vision 2030.
A total of 174 licenses were issued for the retail and e-commerce sector, with manufacturing (104), construction (87), ICT (52), and professional and scientific (50) sectors, accounting for more than 81% of new licenses awarded in this quarter.
Growth in FDI inflows continues to go from strength to strength, with Summer 2021 seeing the highest increase since 2010 to reach $13.8bn. Although the Aramco pipeline deal accounts for $12.4 billion, the remaining $1.4bn of inflows in the Summer represents a 56% year-on-year increase in inflows. This follows a 20% increase in 2020, according UNCTAD's World Investment Report 2021 and strong figures for the first half of 2021 which all indicate continued upwards momentum.
MISA released these figures as part of its Summer 2021 Investment Highlights Report, which provides an overview of the development of the Kingdom's investment environment. The report details a wide range of investor and mega-project highlights, including IHG's agreement to open seven hotels in Saudi Arabia, and the opportunties offered by the AlUla masterplan. The report also profiles investment opportunities in the transport and logistics sector, highlighting that the Kingdom's National Transport and Logistics Strategy (NTLS), launched in June 2021, aims to generate $12bn of annual non-oil revenue in the sector ahead of 2030.
The Kingdom's investment environment has been further boosted by the recent launch of the National Investment Strategy, which will see a series of new programs and initiatives designed to accelerate the progress made since the launch of Vision 2030.
Explore more : Investment Highlights Summer 2021 - English
Explore More News
Keep up-to-date with our latest News here.
Explore All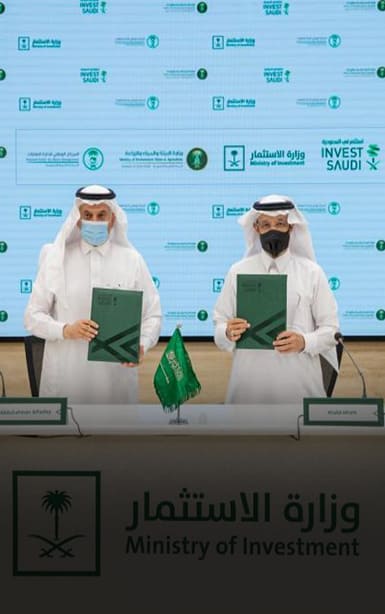 The Ministry of Investment and the National Center for Waste Management sign a cooperation agreement to activate investments in the waste management sector
Saudi Arabia's Ministry of Investment has inked a cooperation agreement with the kingdom's National Center for Waste Management to boost investment prospects in the waste management sector.
Know More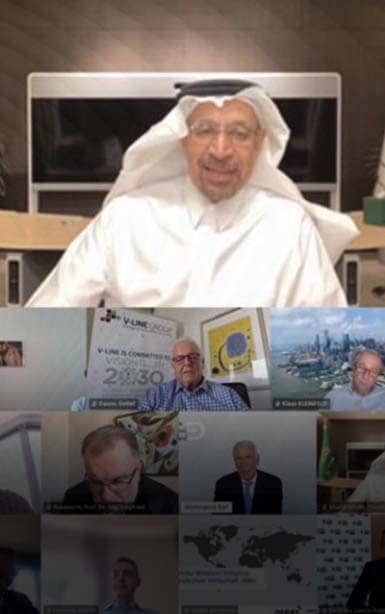 Minister of Investment: The Kingdom and Germany have enormous potential to expand investments between them
Minister of Investment, Eng. Khalid Al-Falih, today outlined the unparalleled Saudi investment opportunities that are available to German businesses.
Know More