Al-Falih: Saudi Arabia Boosts Competitiveness of Mining Sector by Laws and Regulations
Riyadh, Jumada II 9, 1443 H-Jan 12, 2022 G, SPA-- Eng. Khalid bin Abdulaziz Al-Falih, Minister of Investment, stressed that the mineral resources sector is among the most important resources that support countries' economies, and that launch of the International Mining Conference (IMC) reflects global importance of the mining sector, its influence on the economic recovery and substantial impact on the future of several priority industries.
The Kingdom of Saudi Arabia had been keen on increasing competitiveness of the sector by enacting laws and regulations, said the Minister during his participation in IMC, and to speed up procedures for geological exploration and attract investments, the Kingdom of Saudi Arabia has enhanced the quality and availability of geographical data through several initiatives, including the Saudi Geological Survey (SGS), where efforts resulted in issuing 75 new exploration licenses after launching the new Mining Investment Law in January, 2021.
Al-Falih noted that the Kingdom of Saudi Arabia had set ambitious targets, as the mining sector now contributes to the GDP with about $17 billion, and the Government is willing to triple this contribution by 2030, pointing out the importance of holding such conferences to exchange expertise, boost benefits of the sector and seek to develop modern mining industries, expressing hope for the event to realize the desired objectives.
The Ministry of Investment of Saudi Arabia (MISA) participation in the conference is part of its keenness to attract investments in the mining sector and increase their flow into the national economy.
MISA, through its Invest Saudi Pavilion at the Exhibition of the conference, shed light on the most promising investment opportunities in the mining sector, whose development is among top priorities, due to the fact that this sector is the third biggest pillar for industries, to diversify economic resources of the Kingdom of Saudi Arabia. Besides, MISA held several bilateral meetings to enable investors to find out the available investments and partnerships, in addition to the services and incentives it offers to investors.
The volume of mineral resource investments on the "Invest Saudi" Platform currently stands at 70 private opportunities in the mining sector with an investment volume exceeding $25 billion, while the estimated value of KSA mineral resources is $1.3 trillion.
MISA highlights the various investment opportunities in the mining sector, and the services provided to facilitate business start-up and remove obstacles to investments, in addition to introducing the reforms implemented by MISA to improve KSA investment environment in a way that diversifies the economy and enhances KSA regional and global competitiveness.
Explore More News
Keep up-to-date with our latest News here.
Explore All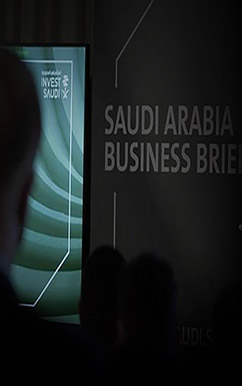 "Invest Saudi" briefs KSA Business Ecosystem and Investment Opportunities
"Invest Saudi" briefs KSA Business Ecosystem and Investment Opportunities
Know More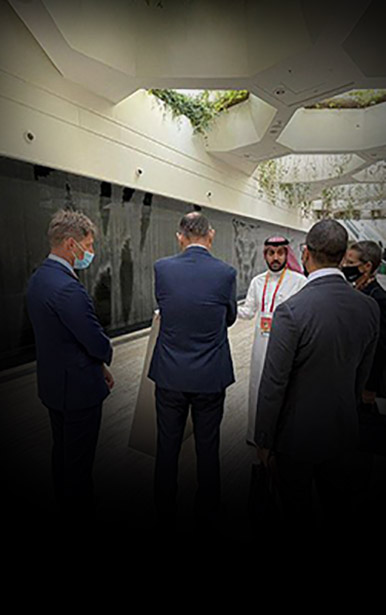 MISA participates in Business Roundtable with Canadian Businesses at Expo 2020 Dubai
MISA participates in Business Roundtable with Canadian Businesses at Expo 2020 Dubai
Know More